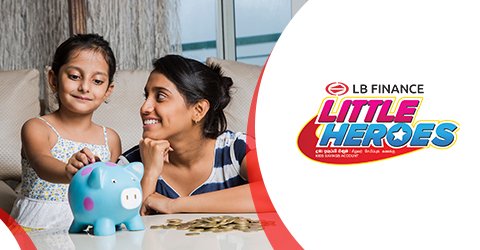 Want to give your child the best possible financial leverage for their future? Why not start today with our Little Heroes Minor Savings Account. Your child's account will be credited with a tiered interest rate as calculated depending upon the daily balance. These interests will be accrued ona daily basis and capitalized at the end of each month. The minimum balance required to be maintained in the account is just Rs.500.00, and no opening or maintenance fee is applicable. You are also eligible for a Deposit Insurance Coverage of maximum up to Rs.1,100,000.00 based on the deposit amount.

Restrictions on opening an account/closing an account/transfer of funds by customers:
Account holders with age above 18 years are not allowed to open Minor Savings accounts.
Minor Savings Accounts are accepted only along with the authorization guardian.
Withdrawals from Minor Savings Accounts are restricted until the minor account holder attainsage of maturity. 

Contract Law
Directions & Circulars of Central BankPolicies and procedures on dormant accounts and abandoned properties 

Minor Savings accounts status will remain as active, even though withdrawals are restricteduntil the minor account holder attains age of maturity.