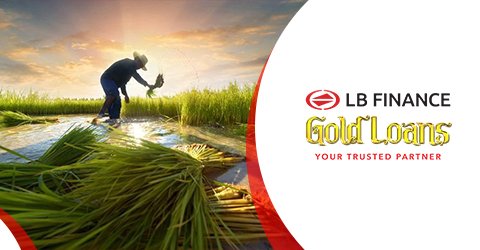 For those who are engaged in the cultivation of paddy, vegetables, fruits as well as tea, rubber and coconut, will find our Gold Loan service to be flexible and convenient. Our Gold Loan facilities are at your disposal during any time or urgent need, such as purchasing your technical gear/machinery, seeds, fertilizers and pesticides, or acquiring transportation forinstance. Because we have repayment options that range for 3, 6, 9, or 12 months, you are also able to repay after receiving profits for your crop, or after harvest season. 

What are the benefits?
You will receive a maximum advance amount based on the best value in the market foryour gold.
Minimum interest rates.
Repayment facilities available for 1, 3, 6, 9,and 12 months based on your preferences.
SMS services
The ability to pay your monthly installment for interest, or the payable amount from anybranch nearest to you.
Get a loan approved in just 03 minutes!
Our services will be available to you on weekdays, Saturdays, and Bank Holidaysuntil 6pm.
Use the LB CIM app to pay your installments, get a better rate for your gold and morefrom the comfort of your home.
A complete insurance coverage will be automatically provided for your gold jewelry.
Additional advance amounts can be requested for business requirements.
Any Sri Lankan above 18 years of age is eligible